Health, Nutrition, And Wholesomeness
Shop Now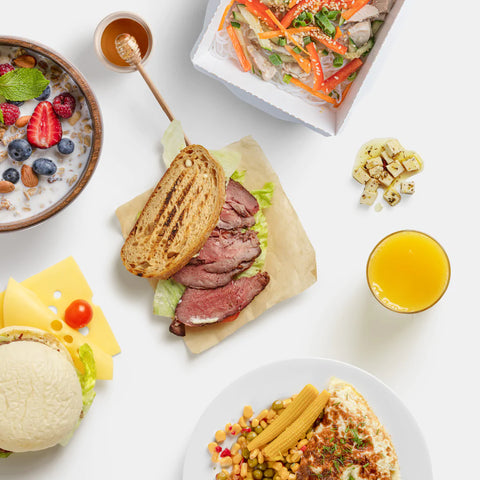 Pizza Cheese Shredded 70/30 - 2 Kg
With Achha Pizza Cheese Shredded 70/30, you get the best of both worlds in your homemade pizza creations. It gives you a perfectly creamy melt with a hint of savory deliciousness and a classic touch. The blend consists of 70% Mozzarella Cheese to give you the perfect melt and stretch while the 30% Cheddar cheese gives your taste buds a flavorful twist.
Achha Dairy products are Trusted Name In Quality
Achha Dairy products are as morning dew
We believe in nature and do our best to make it best possible to deliver same at your table
Achha Foods strictly fallows food security standards and fallow international standards
Testimonials
What our Customers say

We carry out monthly audit of our inventory and assess consumer perception. Achha products, especially Cheese is highly preferred by our customers and the survey suggests that placement of Cheese isn't the prime-mover factor for buyers' decision preference, instead it is the quality of Cheese and the stretch-ness that is highly valued and recommended.  The milk of Achha Foods is full of nutrition and it is the best milk being served in Lahore.

Cakes n Bakes
Best Quality Cheese!
Our customers highly recommend Achha Foods Cheese which is quality processed and extremely tasty. The cheese has it's own unique taste that sets it apart from competitors. It is the best Cheese brand in Lahore.  

We have had a great working B2B
relationship with Achha Foods, during which time we have procured Khoya and Milk to prepare the sweetest and most preferred Meethis in Lahore. The secret behind the tastiest Meethai is the Khoya used and we can proudly say that Achha Foods quality products have helped us to build a market of our own. Also, the yogurt of Achha Foods has a good shelf life and is creamier, with sweet taste. It is the best yoghurt in Lahore.

When customers visit Timmy, the preference is given to our Burgers, and the highlighting factor is the Premium Cheese that we use which is highly preferred by our customers. Achha's Premium Cheese and Burger Slice Cheese are of top quality and we highly recommend it.  

Achha Foods Cheese is quality processed and highly preferred by our customers. The Cheese goes through quality processing that gives out a unique taste of its own. Achha's yogurt is highly preferred and well positioned at our outlets, which is a must have for all those who prefer thick and creamiest yogurt.
Achha Foods - Sab Achha Hai!
Visit Achha e-mart to avail amazing deals and discounts.
Buy your favorite dairy products from our e-mart and WhatsApp.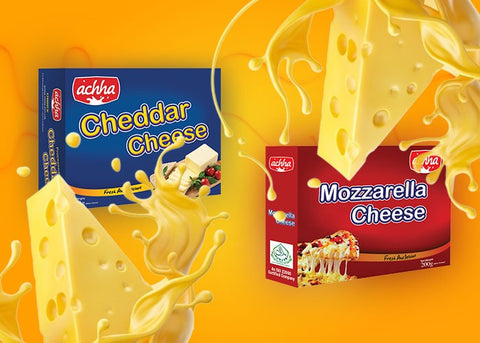 Achha's commitment to providing the Best Cheese Prices in Lahore sets it apart in need. Upgrade your culinary journey with Achha, where excellence meets affordability in every delectable bite.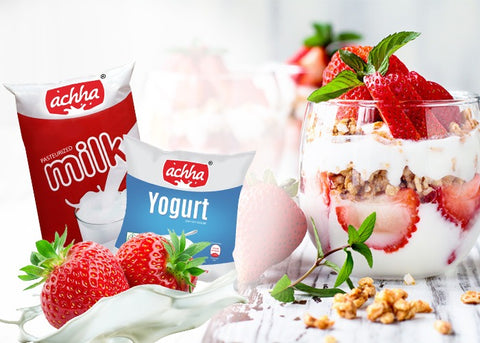 Indulge in the perfect blend of freshness and flavour with our Achha Milk and Achha Yogurt smoothie, offering the best quality ingredients at the best price in Lahore for an enjoyable and nutritious treat.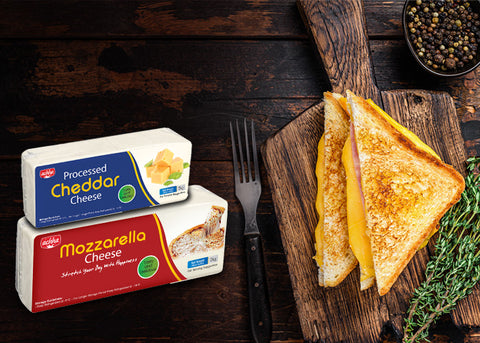 Savour the ultimate cheesy treat with our gourmet cheese sandwich, featuring Achha Mozzarella Cheese and Cheddar Cheese Blocks that bring the perfect blend of quality and taste, all at the best price and quality in Lahore.